Thursday Night Football Preview: Bucs @ Eagles
(FanDuel Sportsbook)
Week 6 kicks off with a Thursday night matchup between the 4-1 Bucs and the 2-3 Eagles. The Bucs make their way to the City of Brotherly Love coming off of a 45-17 beatdown of the Miami Dolphins. Meanwhile, the Eagles are coming off of a big win in their own right, having taken down the Panthers on the road last Sunday. The current line has the Birds as touchdown underdogs at home.
This season has started mostly without a hitch for the defending champion Bucs. Brady, Arians, and co. have thus far stomped all competition, with the exception of a lone loss to the LA Rams. The Bucs remain the Vegas favorite to win the Super Bowl with odds hovering around +550. Their defense has been slightly inconsistent all season. If I were a Bucs fan this would be concerning to me right now. While they are getting the job done overall, this is a defense that many projected as one of the best in the league entering the season and they haven't quite been that, allowing 24.4 points per game which is right around the league average. We all know Tom Brady is a machine who will play until he's 75 and the offense has been humming for the most part. Leonard Fournette seems to have really found his role with this team and turned his career around from the presumed bust he was with Jacksonville.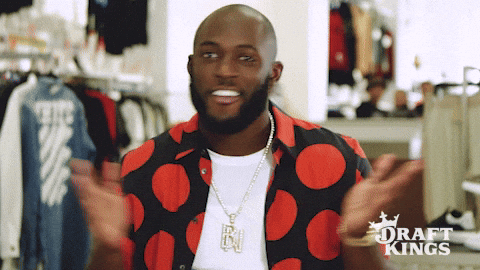 One word I would use to describe the Eagles season so far is "uninspired". At times, Hurts has actually surprised, throwing for over 300 yards in two of his last three games. However, the issue for the Eagles remains the same as the last few years: lack of consistent weapons on offense. Last years Heisman Trophy winner, Devonta Smith has looked dangerous at times. He will blossom into an elite WR1 over the next few years, but he still needs to add some muscle to truly be a star in this league. The defense has given up 40+ points in two of their last three games, forcing Philly to abandon gameplans early and play catchup. They are a young team with future potential, but right now they have looked mediocre at best.
My pick: Bucs -7
7 points is a ton to be giving up on the road in the NFL, and that scares me a little. With that being said, I still find it unlucky that this game will be within one possession in the fourth quarter. The Bucs have distinct advantages on offense, defense, and special teams. Could the Eagles keep it close? Of course they could. That's why they play the games. I do think the Eagles will struggle to put up points in this one though, and their defense hasn't yet given me any reason to believe they can stop a premier Tampa force.
by Declan Quillen