Thursday Night Football Preview: Jaguars @ Bengals
(via FanDuel Sportsbook)
Week 4 of the NFL season gets rolling tomorrow night when the 0-3 Jacksonville Jaguars travel to Cincinnati to take on the 2-1 Bengals. The Bengals are coming off of a fantastic 14 point victory against the divisional rival Steelers last week. The Jags have looked pretty brutal in their first three games of the year.
First, let's talk about Cincinnati. After returning from last year's season ending knee injury, Joe Burrow has looked great under center in the opening stages of the season. Burrow played great last year as a rookie, but was severely limited by their lack of weapons on offense. Well, what did Cincinnati do in the draft this year? With the fifth overall pick they selected WR Ja'Marr Chase, Burrow's favorite target from his LSU Heisman/National Championship season in 2019. And let me be the first to tell you, this connection is back on in a big way in the NFL. Chase leads all rookie WRs with 4 TDs through the first three games of the season. It's looking like he could be an early favorite for Rookie of the Year. I checked a couple of different sportsbooks and his odds to win the award are hovering around +440 right now. I think that is awesome value for a guy who is putting up big numbers while still adjusting to the speed of the pro game. The Bengals come into this game looking strong, and could even be competing for a playoff spot this year in one of the toughest divisions in the NFL. I am a massive Joe Burrow guy. The dude is just a winner. I love the way he handles himself on and off the field, and I really think he has what it takes to be a star in this league for a very long time.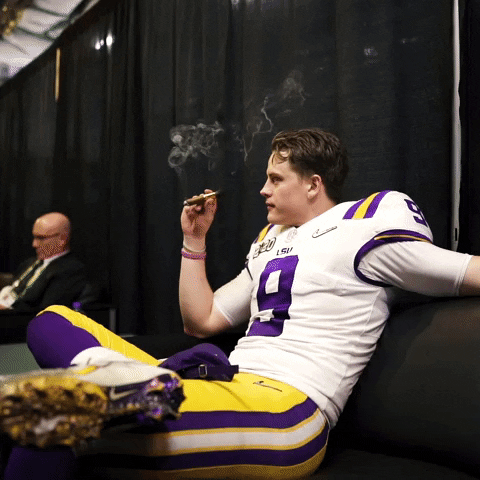 Now, to the Jags...There isn't much positive to say about Jacksonville at this point in the year. Look, nobody expected the team with one win last year to come into this season and all of a sudden be world beaters, but after drafting Trevor Lawrence first overall, and then hiring three time National Champion Head Coach Urban Meyer, there were some expectations this team could show some progress. That hasn't really been the case. Lawrence has looked lost out there most of the time. It doesn't help that he has a terrible offense around him, but he has still looked bad. Perhaps even more concerning for Jags fans are the reports that some players have already spoken out against Urban Meyer's coaching style. Meyer himself has expressed his frustration with communicating to some of his players to the media. To me, this isn't a huge shocker. College football coaches, especially at programs like Ohio St. and Florida, have more power than most anyone in their community and in some cases even their state. They control everything from recruiting to training to playcalling, and in many cases these guys have the full loyalty and trust of the 18-22 year olds that they coach. When these coaches come into the NFL it's a different story. They are now dealing with grown men/multi-millionaires who won't always put up with the "tough guy act". Look at Nick Saban in his short stint with the Dolphins for reference. It's still so early and Urban Meyer may very well end up completely turning around this franchise in the next couple years, but for now it seems the Jags are destined for another season of misery.
My pick: Bengals -7.5
7.5 points is a ton to be laying on a Cincinnati Bengals team, but I just cannot justify betting on the Jaguars until they show any sort of life this year. This is a tough one, because I do think they could potentially hang with the Bengals for a bit, but I would much rather lose betting on the Bengals than betting on the Jags. If I bet the Jags and then Cincinnati wins by 40, I will feel like the biggest dumbass East of the Mississippi. I don't love the line here and it makes me a bit nervous, but once again, give me Cincinnati.
by Declan Quillen